futurist. scientist. artist.
Murray tovi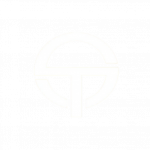 Welcome to Tovi Sciences
This site explores the work of notable futurist, research scientist, and artist Murray Tovi, covering approximately forty years. Now 86 years old, many of his ideas put forward decades ago still influence industries and our future. Murray enjoys exploring this site and sharing the creations, patents and theories that live here. 
Concepts & Technologies
1970 Tovibulbs. The first two-way mirror light bulbs. Transformed lighting fixtures into sculptures. The technology created vacuum deposited and chemically grown semi transparent mirror films of gold and silver onto glass. Used globally by every major lighting fixture manufacturer. Several awards granted for use by architects, illuminating engineers, lighting designers, etc.
1975 The Task Energy Habitat. U.S. Patent 29735 Reissue.
An energy and material conserving home of the future. The first prototype saved 65% in energy and 85% in materials with no loss in comfort or dignity. Based on a ceiling suspended portable payload of HVAC, lighting and sound equipment "flown" to hover over area in current use in open multi-functional environment.
1976 The MTDI Discreet Surveillance System. U.S. Patent 4,225,88l.
Based on a beam/splitter that transmits six times more light than a conventional two-way mirror. The technology embedded in the glass capsules completely hid sophisticated video camera equipment. The system, used globally, revolutionized the industry.
1976 The Discriminate Extinguishing System. U.S. Patent 4,112,486.
A unique liquid conveyor combined with video and infra-red detectors that stops fires from growing with a minimum of water and/or foam.
1985 Functional Energy Art.
A body of work pitting art against design in illuminating space. It incorporated five new technologies adaptable to virtually every lighting need. For example, one technology involves multi-colored neon in the form of abstract sculptures that recombine the spectrum after the colored light diffuses off the walls, replicating white light in any desired chromatic configuration. Configurations such as fluorescent, cool or warm, incandescent, sunlight, etc. The work was the subject of a TV documentary. It also formed the basis for seminars, accredited by ASID (The American Society of Interior Designers).
1988 The Transflector. U.S. Patent 4,112,486
A two-way mirror that reflects a metallized three-dimensional embedded surface but has no distortion in transmission (see-through). The introductory sunglasses featured  lenses that reflect gold coins and are indistinguishable from the original coin. The space age contact lenses created the appearance of solid gold metallic eyes.
1989 The Zeroflector. US Patent.
An optical device that bypasses the melt process in making transparent colored glass, avoiding the use of toxic chemicals such as cadmium, etc.
1989 The Photoflector. U.S. Patent 4,934,792.
A beam/splitter that reflects a paper quality colored image indistinguishable from the original photo, painting, silk-screen, etc. without distortion in transmission (see-through).  See Tovi Sciences Invisible Surveillance System.
2000  An Introduction to Neo-Classical Physics.
The development of a modified Newtonian discipline based on the discovery of an invisible force everywhere in the sky.
2004 Onward –  A Fatal Flaw in the Laws of Physics.
A scientific study redefining the structure of the Universe.
Organization Started – The Neo-Classical Physics Society.
Experiments Conducted
The Bullet Drag Experiment
The Hypothetical Moon Laser Experiment
The World Trade Center Light Memorial Analysis
The Flashlight Test
Hypotheses
Compression Gravity
Unified Velocity of Galaxies
Extra-Universal Intercourse
Energy/Matter Symbiosis
Natural Speed of Light
Linear Velocity of the Universe
Force Field Astrology
Force Field Astronomy
Interstellar Travel
The Big Bang Was Not the Beginning
Time, No beginning, No End
The Paranormal Conduit
Biological Energy
Companies
Tovi and Perkins Inc. 
Murray Tovi Designs Inc. 
Concepts in Art and Science Inc. 
Transflectors Inc.
Theoretical Optics Inc. 
Tovi Sciences Inc.
Futurist. Scientist. Artist.
The Designs and Inventions of Murray Tovi have been featured in publications such as Vogue, Glamour, House & Garden, Architectural Digest, House Beautiful, Popular Science, Popular Mechanics, and The New York Times.