REVISITING THE ICONIC MID CENTURY & TWENTIETH CENTURY MODERN DESIGNS 
Journey back in time with our historical archived press favorites of designer Murray Tovi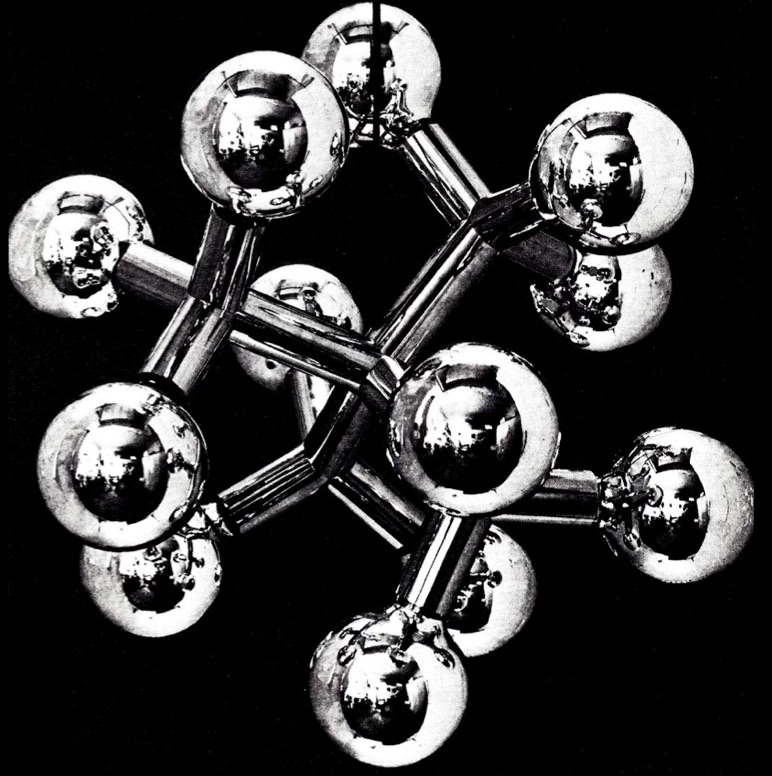 VOGUE MAGAZINE
Oct 15, 1970

Tovibulbs and Tovitubes introduce a new era in lighting
Tovi lights when off, resemble polished spheres or tubes of metal. When turned on, they present a dazzling, but glare-tree, pattern of light.
It's sculpture, it's lighting, it's two-way news Chromium-steel-gold light bulbs? A polished metal sculpture that turns on? It's the greatest decorating excitement in years. Turn on a cocktail table and you turn on a room. Cover a ceiling in silver treillage that switches to lime or white or raspberry light and let your fantasy roam free. It begins with the Tovibulb and the Tovitube. Their micro-thin metal coatings inside glass are the magic. For all specifics and prices, turn to page 128.



Photography by Claude Picasso
HOUSE & GARDEN MAGAZINE
SPARKLING DECORATIONS OF LIGHT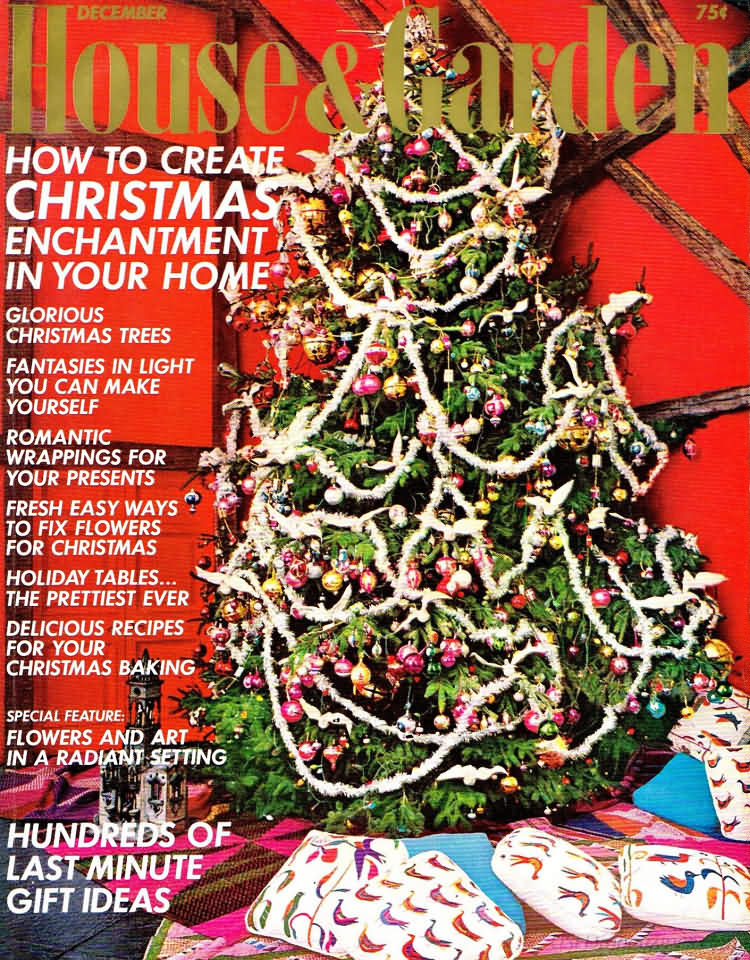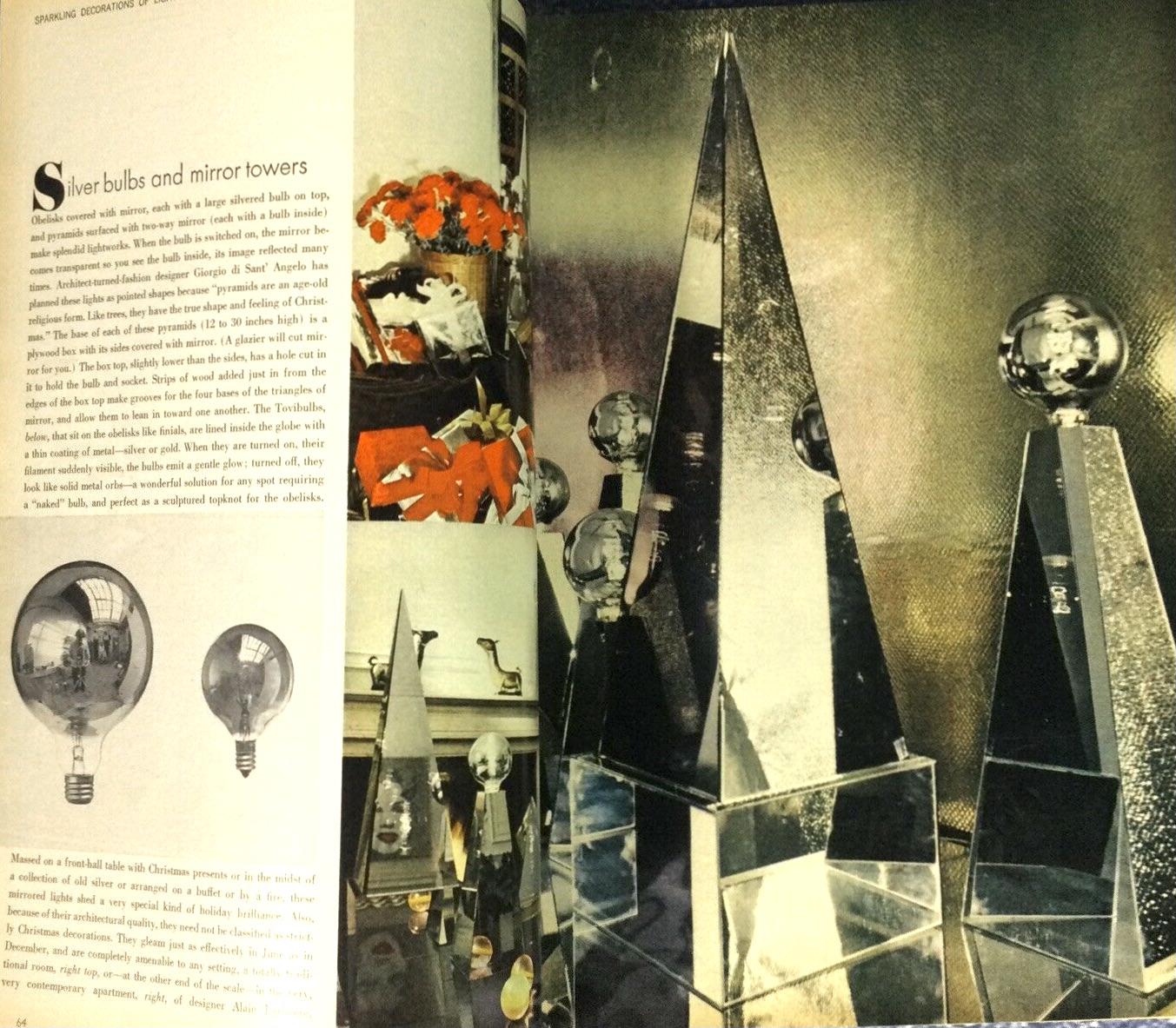 HOUSE BEAUTIFUL MAGAZINE
THE DIFFERENT TRACK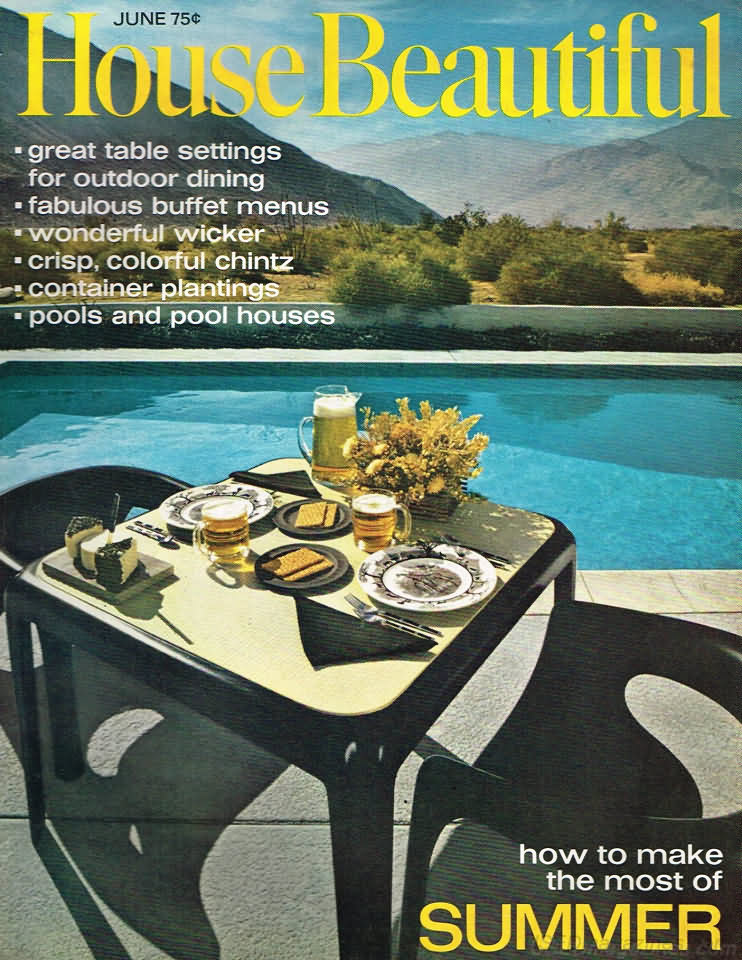 COVERS
ARCHITECTURAL DIGEST
INTERIOR DESIGN MAGAZINE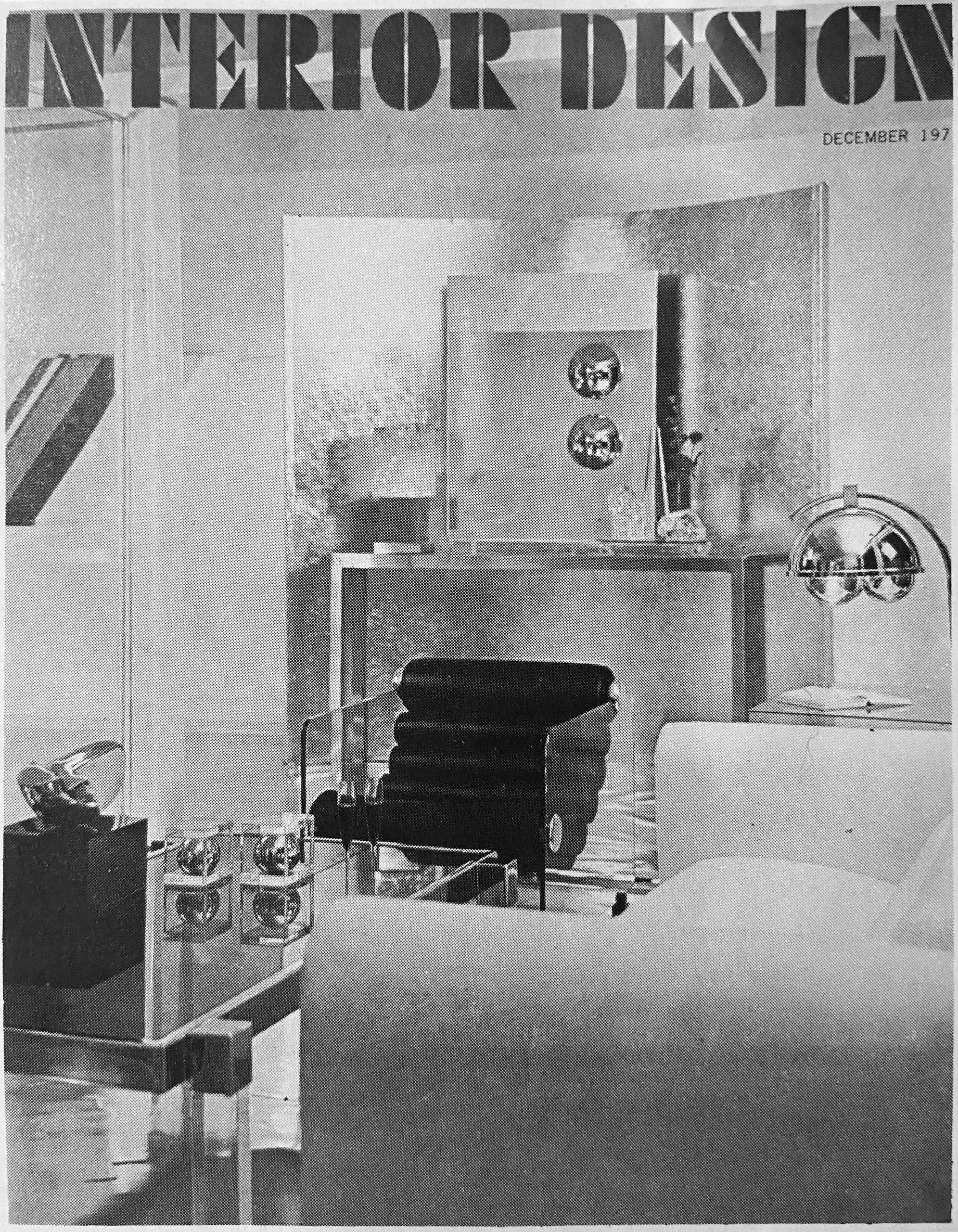 POPULAR MECHANICS MAGAZINE
CRYSTAL BALL LAMPS – Aug, 1970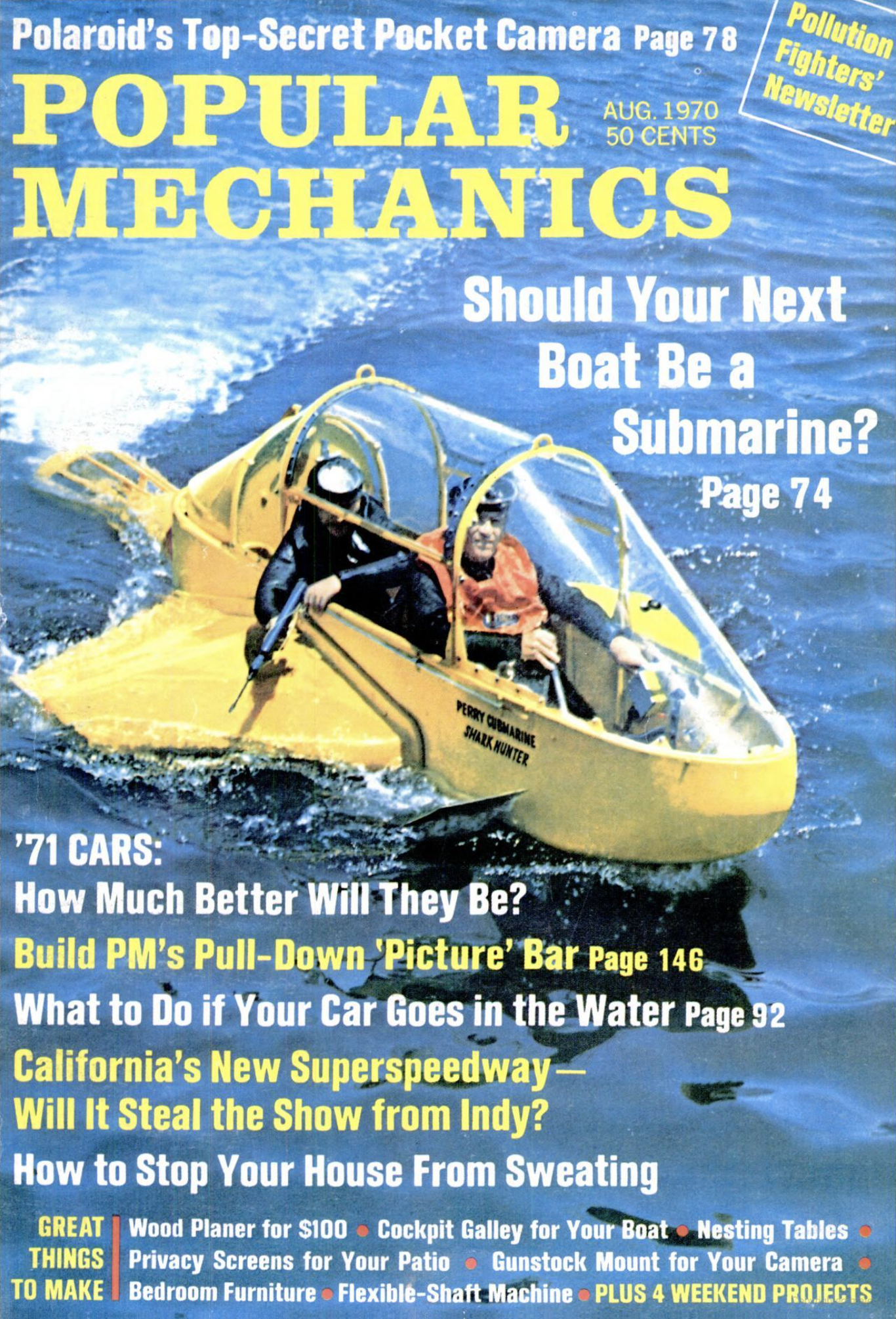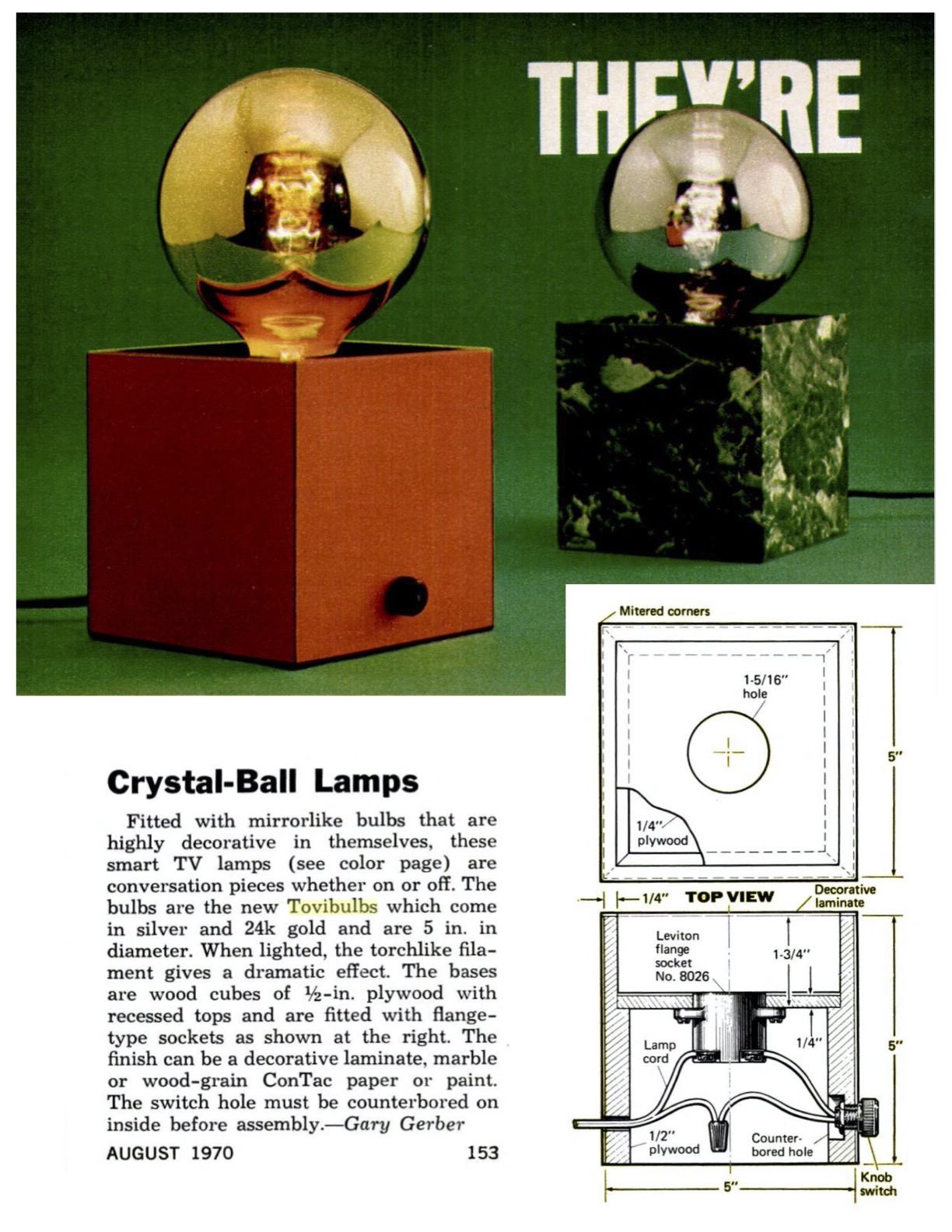 POPULAR SCIENCE MAGAZINE
A TWO-WAY MIRROR BULB – April 1970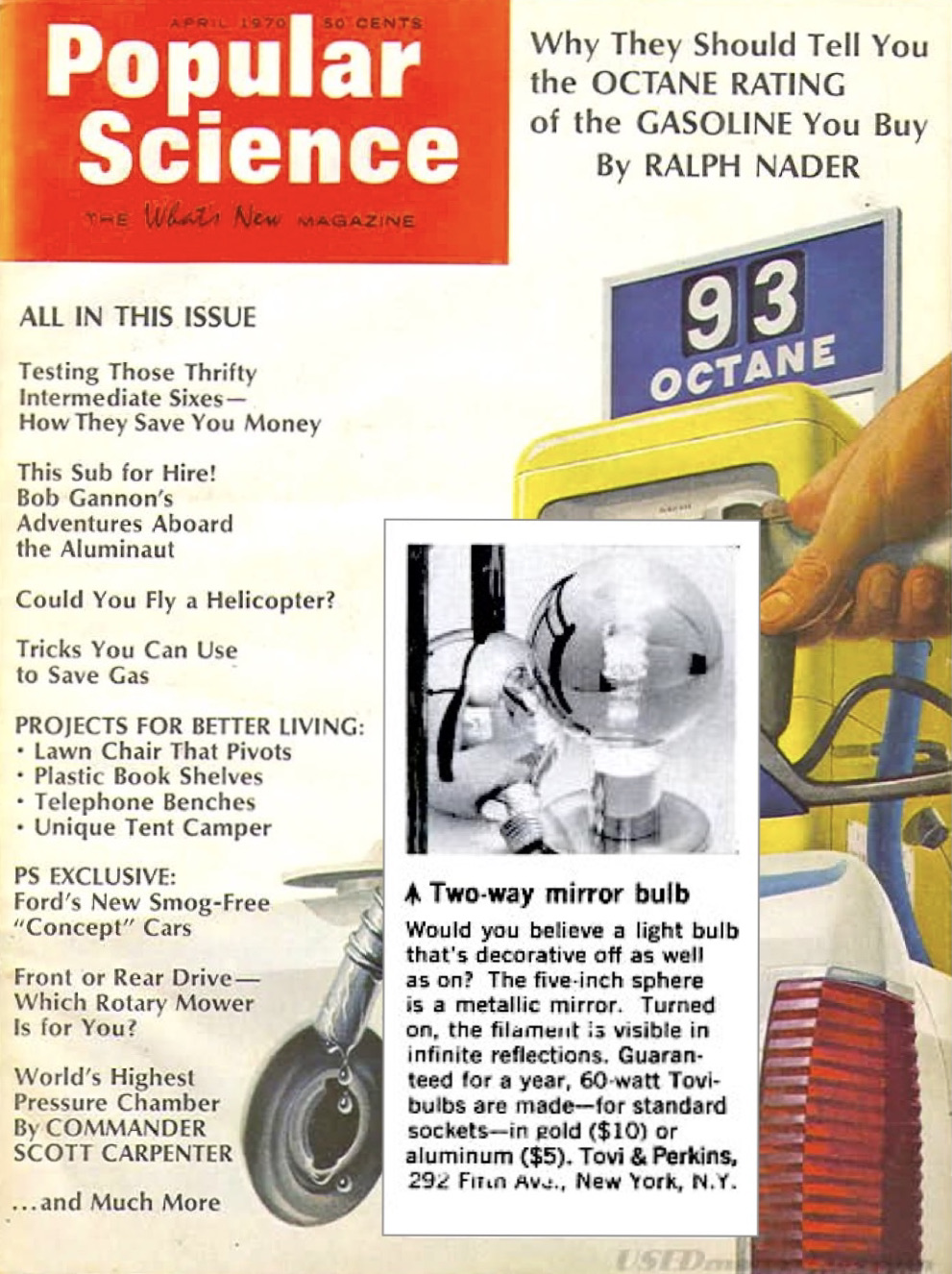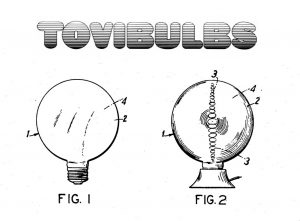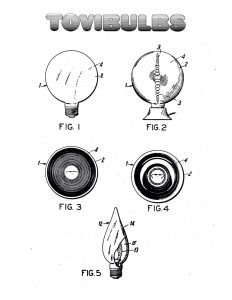 FORD MOTORS
TOVIBULBS LIGHT SALES PATH FOR FORD MOTOR COMPANY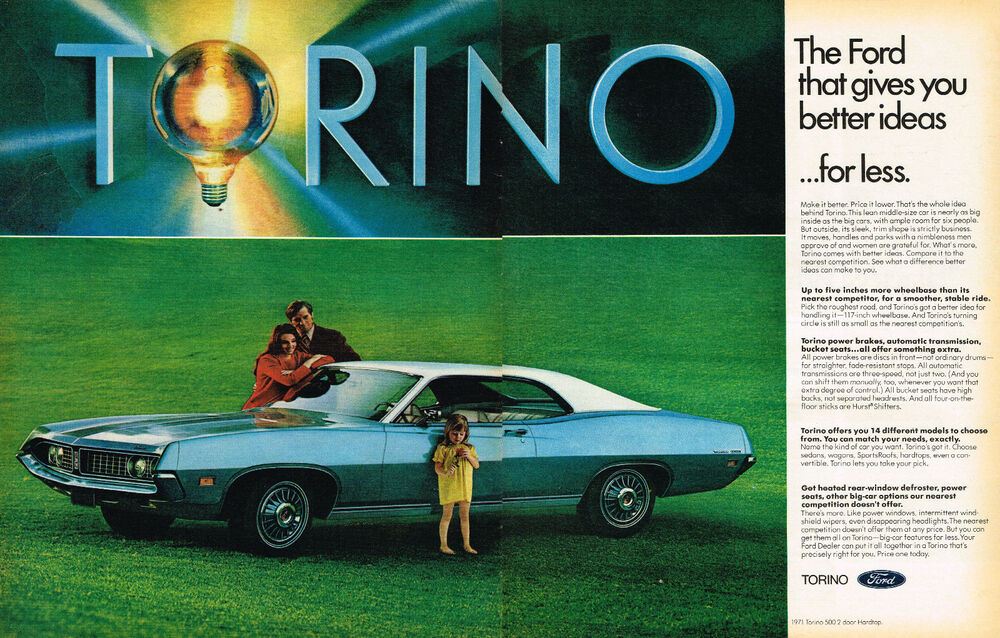 BOOK – VARIETIES OF VISUAL EXPERIENCE
BY EDMUND BURKE FELDMAN

A classic on the functions, styles and structure of the major visual art forms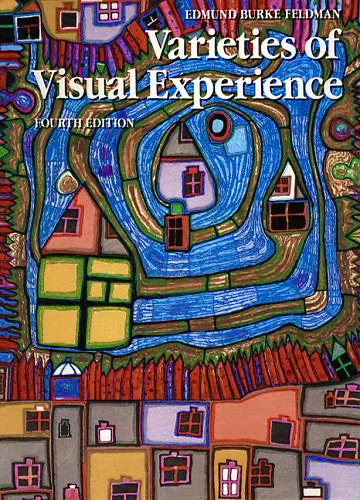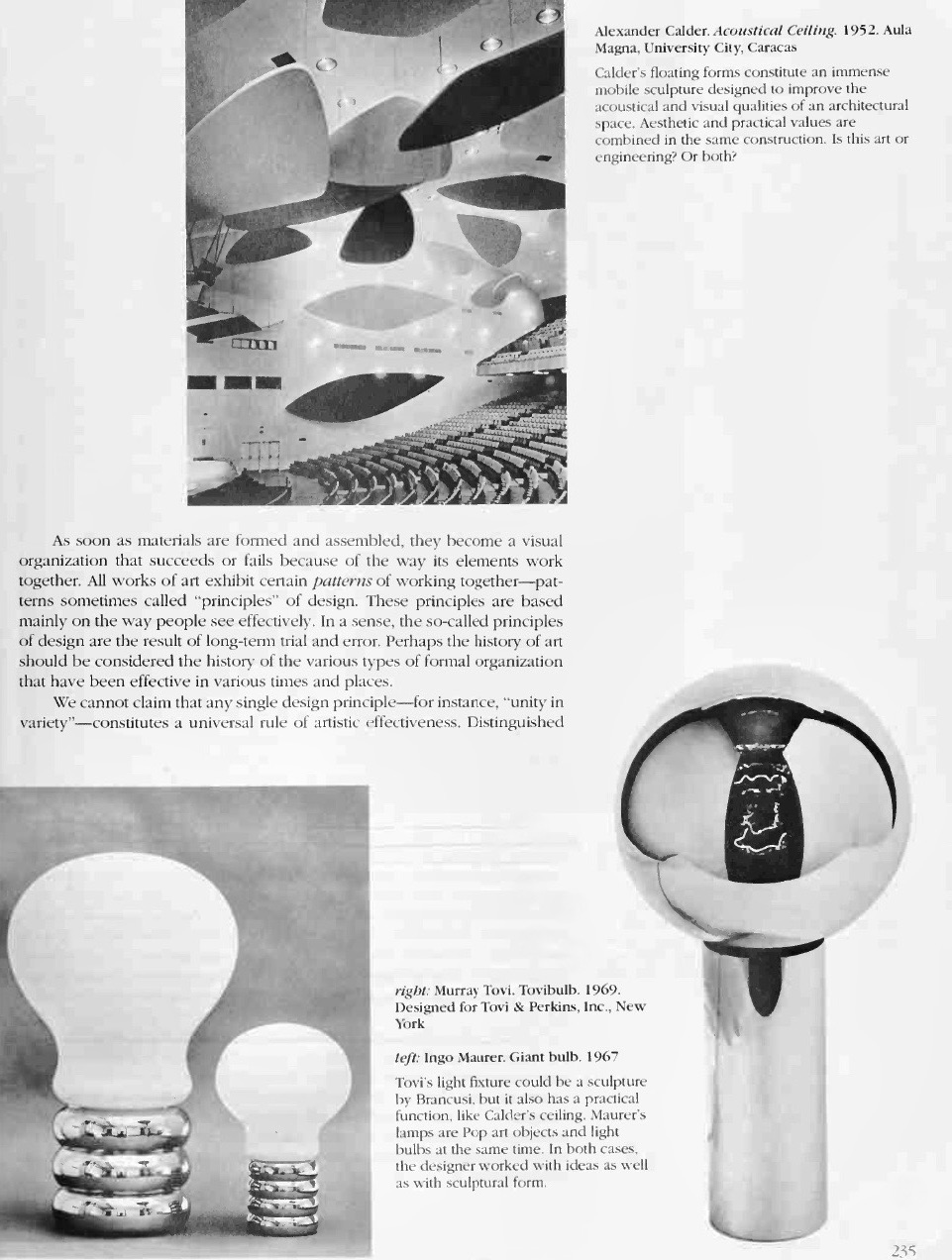 BOOK – THE APPRENTICE
BY JACQUE PEPIN
TOVI TREILLAGE CEILING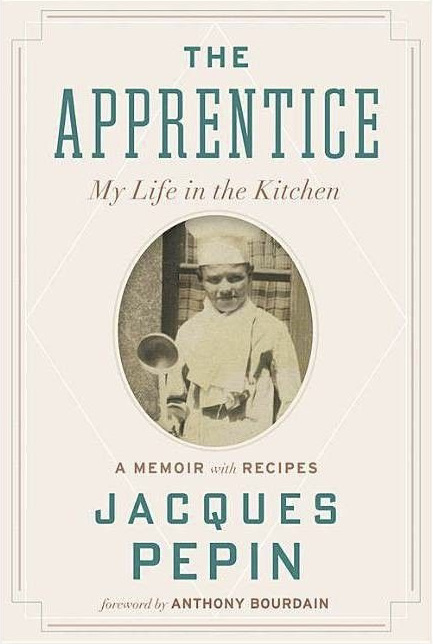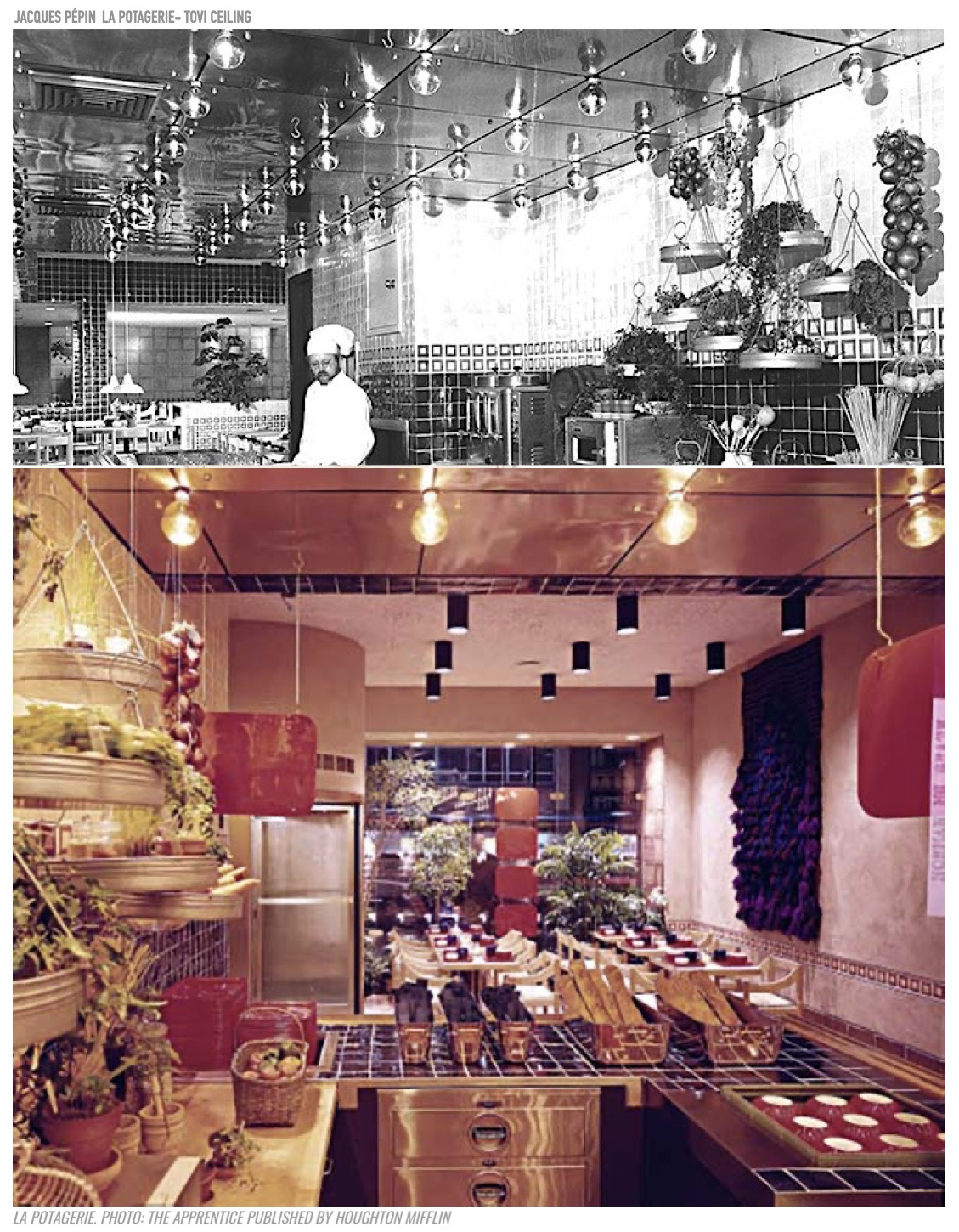 RETAIL HOME FURNISHINGS MAGAZINE
INDUSTRY NEWS – TOVIBULB TURNING ON LIGHTING DESIGNERS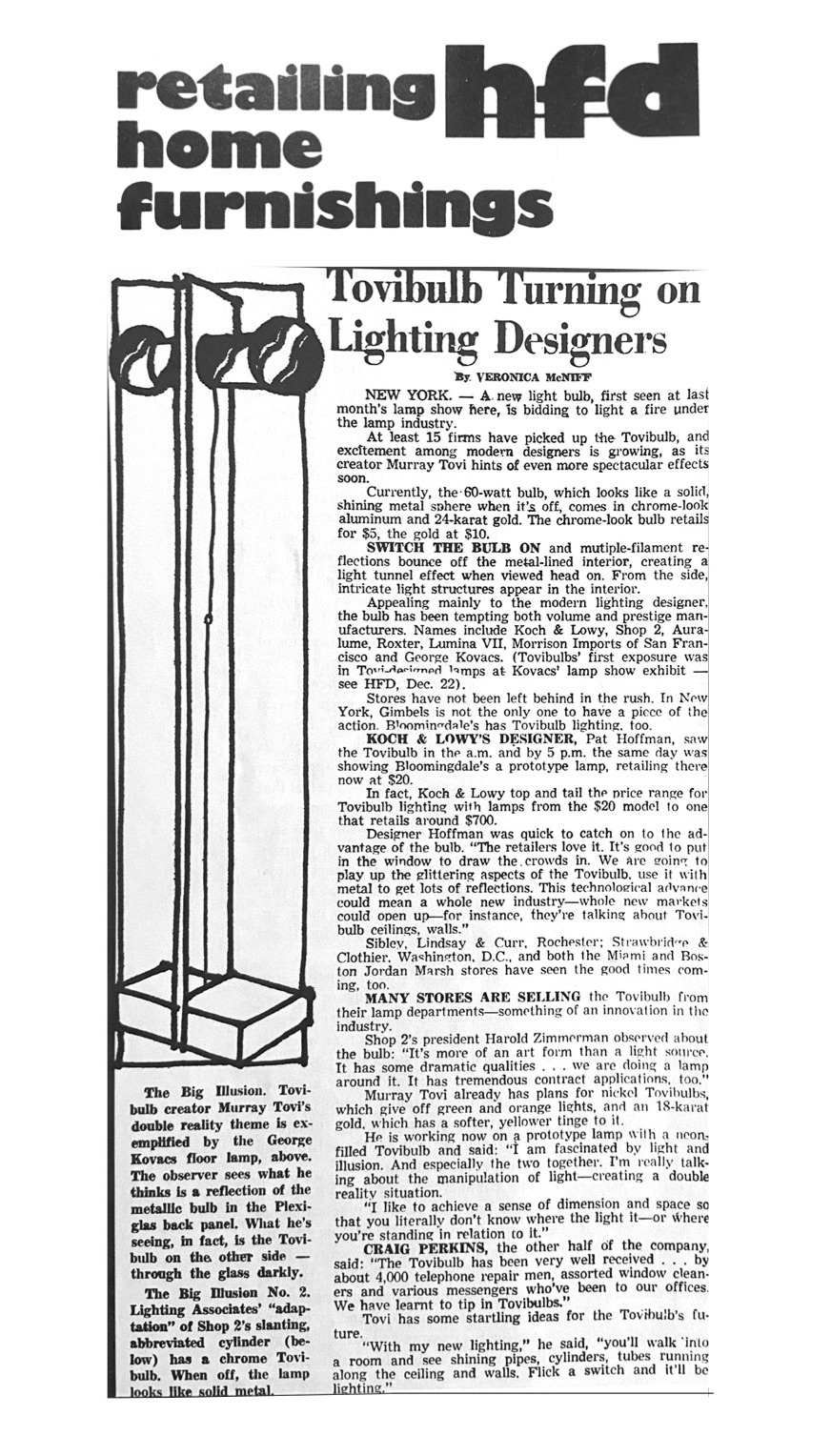 The retailers love it. This technological advance could mean a whole new industry - whole new markets could open up - for instance, they're talking about Tovi ceilings and Tovi walls.
LIGHTING DESIGN & APPLICATION MAGAZINE
THE MAGAZINE OF THE ILLUMINATING ENGINEERING SOCIETY  

INVENTOR MURRAY TOVI DEVELOPS A LIGHT/SOUND/AIR SYSTEM FOR MAXIMUM EFFICIENCY IN ENERGY USE
RE-VISITED
RE-CREATED 
ONE OF A KIND DESIGNS